About us
We are specialists for purchase, rental, leasing as well as service and support for multifunctional systems and printers.
Together with our partners we provide sophisticated solutions that meet all requirements of a modern office environment. With our fundamental analysis we develop proposals to make work processes more efficient and reduce costs.
Our ideas and suggestions are always based on individual needs. The use of multifunctional systems simplify workflows and reduce costs enormously.
Take advantage of our background knowledge in order to optimise working method in your company.
We are the best Partner for you because…
Customer satisfaction is our mayor concern
We have committed ourselves to customer satisfaction as our top priority. Our selected products from various suppliers actively support our customers in their daily work. All our know-how and expertise is applied to provide our customers with the quality and relief they expect from us as their service partner.
Expertise and Know-How
Frequently, we have questioned and scrutinised the way our customers work and inspired them with proposals on new directions and more effective workflows with multifunctional systems and processes.
It is our aim to simplify your work procedures and to convince you of the full potential of a multifunctional system to make your daily work easier and more efficient.
Take advantage of our expertise and know-how! We gladly support you!
Increase Efficency
With our essential analysis and conceivable realignment of processes, we give suggestions to make your workflows more efficient and to reduce costs.
Continuously reviewing and optimising business processes has become a very important factor. Therefore, we would like to support you in this enormous task with identifying weak points in order to make operational processes more efficient and cost-effective.
Our inhouse service team provide you with all possible services. In the day-to-day business we convince with skilled specialists, our optimally equipped workshop and flexible on-site service offers.
Service Centre
All enquiries are gathered in our service centre. Here you can report any technical requirement or enquire the functionality of your system. Lots of situations can be solved on the phone, but should the need arise we immediately send out a specialist to you.
Furthermore, our engineers are coordinated from here and guided to the operations.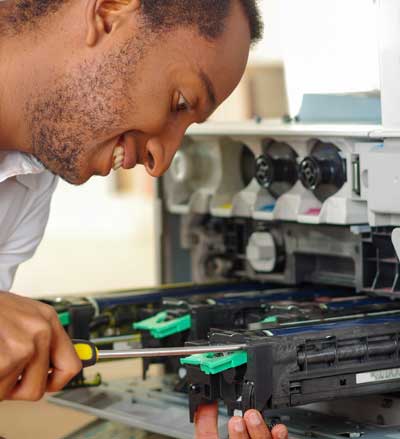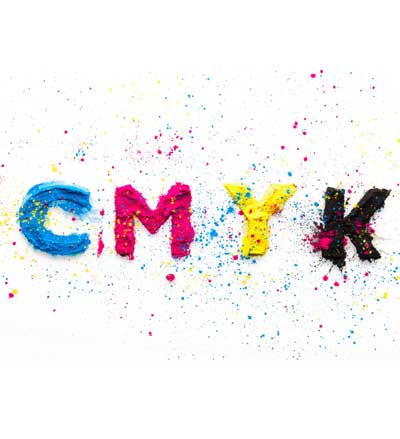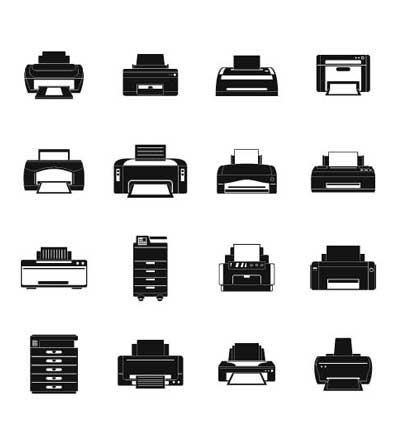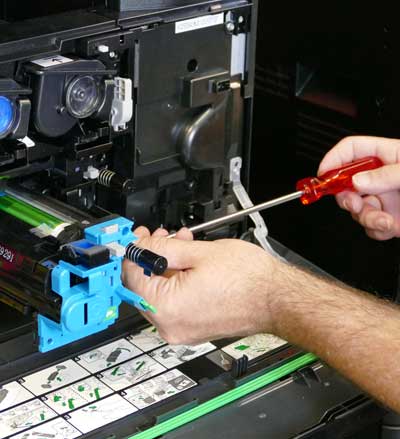 Our Workshop
Our highly skilled engineers can analyse errors here, repair systems, carry out functional tests (i.e. VDE testing) and technical checks, install and pre-program the systems individually for each customer.
Before a system leaves our house it is tested here on full functionality and reliability.
Spare Parts and Toner
Each technical specialist is equipped with his own vehicle in order to reach you quickly on request. Should a spare part be out of stock, our people can either access our own warehouse or we can have the necessary parts delivered directly to us by express delivery.
In our well-stocked toner warehouse we stock all common toners and cartridges for various systems. Should a toner not be on stock, we will have it delivered soonest by express delivery.
"Unser Service ist nicht zu kopieren."
– Joachim Dötsch | Geschäftsführer
Our Team
In addition to a highly motivated team of sales representatives, who guide and support our customers with passion and expertise, our very committed service specialists are available for the maintenance of your systems and for the correction of any errors that may occur.
Our customers report any malfunction in our service centre, or they just ask for the operation or settings for their system.
In all areas of our company, the sense of togetherness and mutual respect is taken very seriously, since only together we can act efficiently for the benefit of our customers.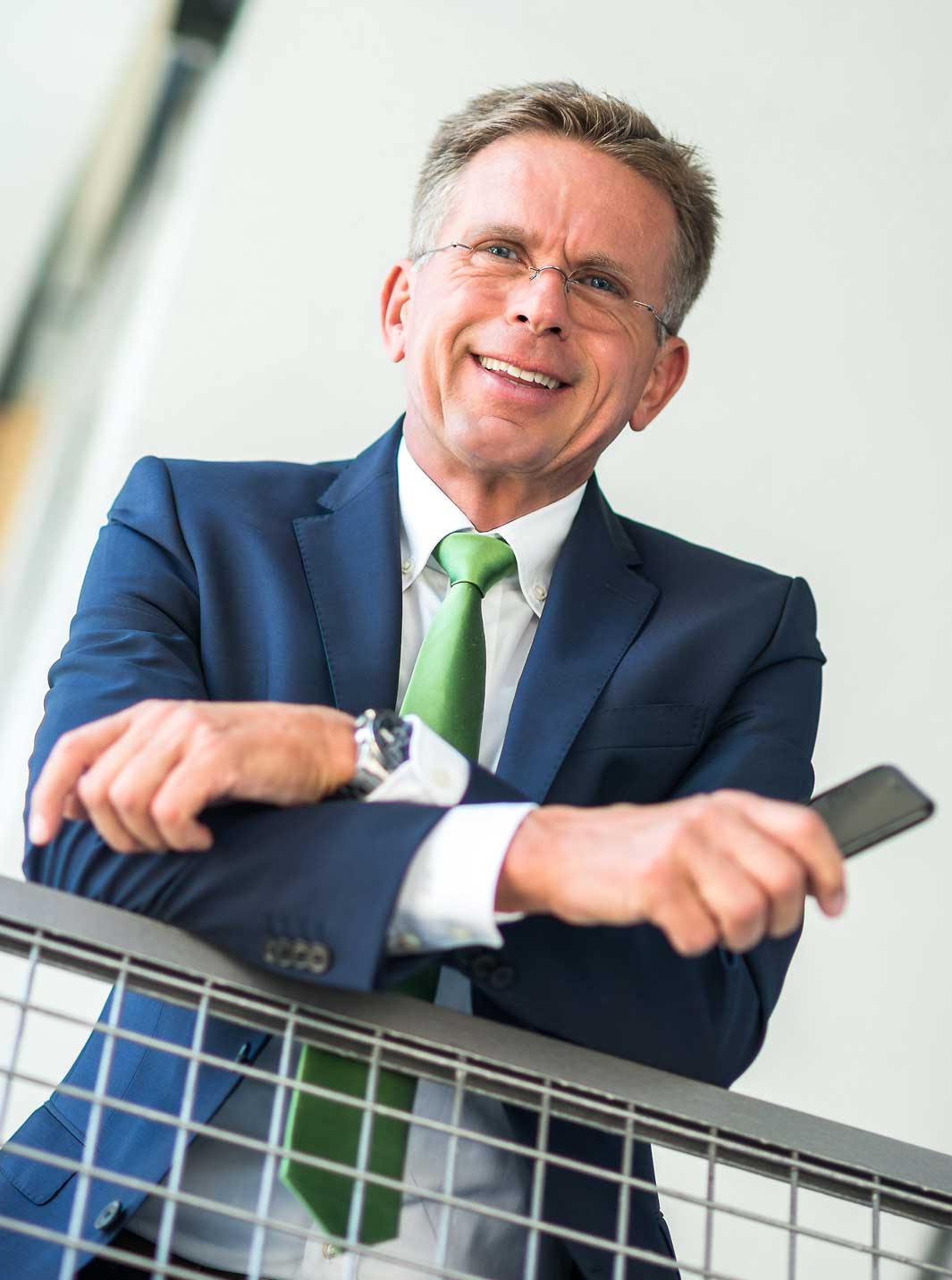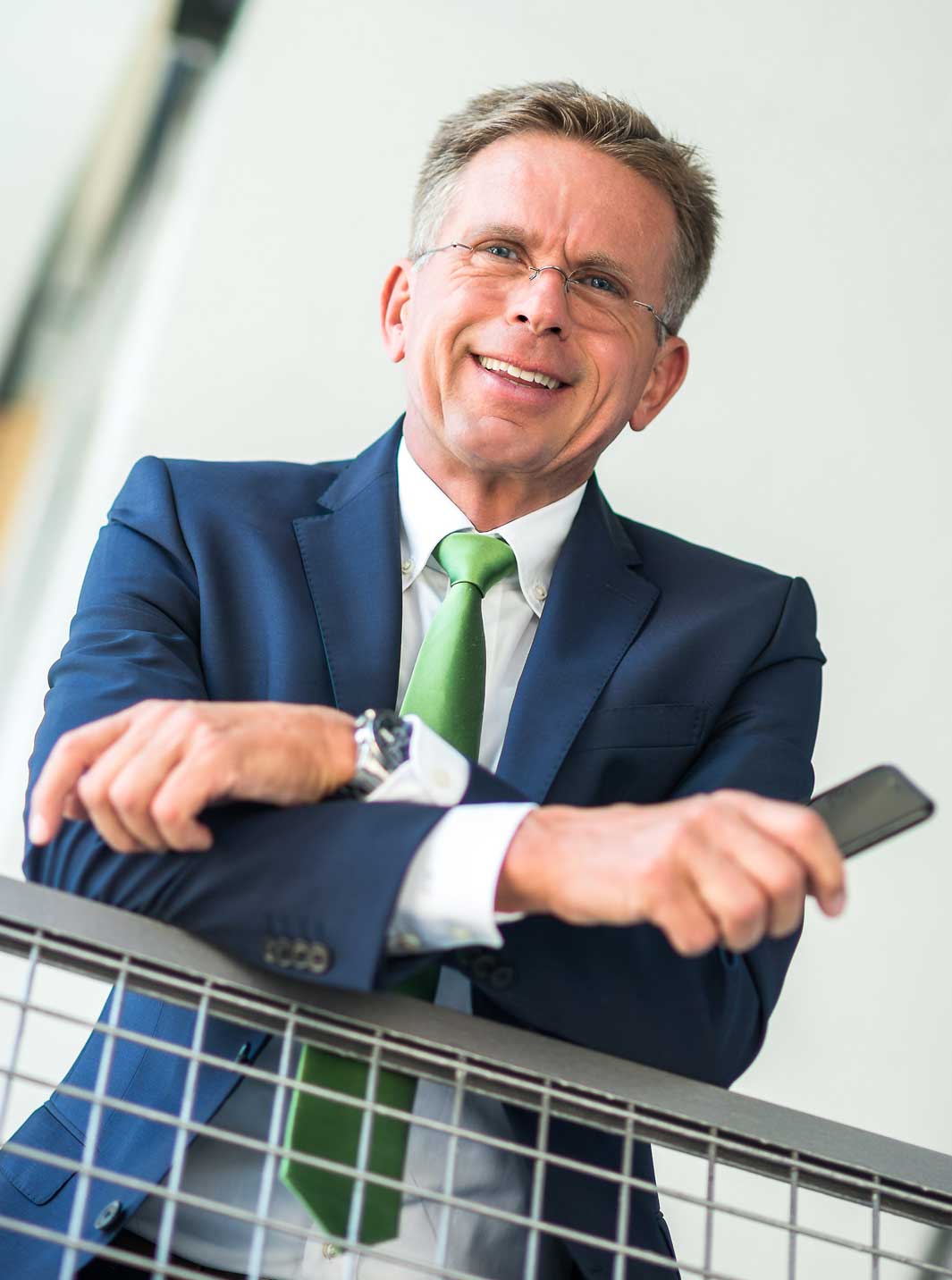 Joachim Dötsch
CEO
büroTEC maintal is an owner-managed specialist trade company that offers systems, solutions and services in the fields of copying, printing, scanning and confidential document management throughout the Rhine-Main region.
Since the company was founded in 1996, we have consulted, optimized and supported numerous companies in the Rhine-Main region.
In our offices we present the most current product and solution alternatives to touch and try out. Here our specialists develop and calculate concepts, solutions and financing models individually for our customers.
Visit us in Maintal – we are looking forward to welcoming you here!